Grand Rapids Lean Six Sigma Yellow Belt Certification and Training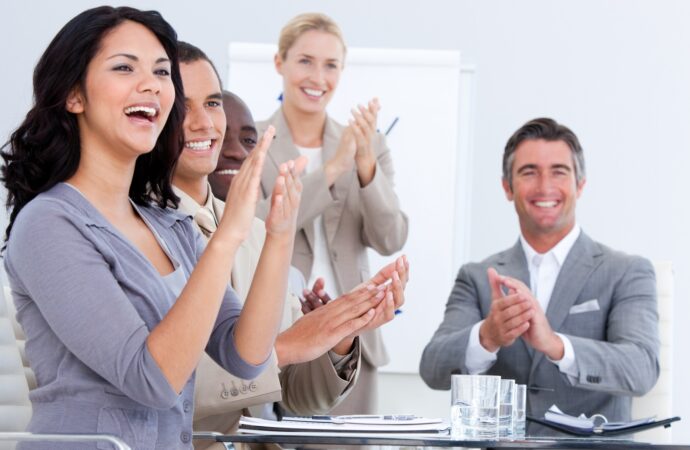 Our team at Lean Six Sigma Curriculum for Grand Rapids High School Students of Michigan helps students and professionals get started with this methodology. Since yellow belt training and certification is the initial phase they have to overcome, we want to make sure they are doing it right since it is not the same to get trained and certified by a company that is recognized internationally compared to some "experts" that don't even issue certifications on their own. Remember that this belt allows students and professionals to scale up and seek higher levels, providing more benefits and opportunities.
Now, don't think this training is just a way to go to higher ones. In fact, it brings many benefits on its own:
More job opportunities within many companies and different industries.

Learn about collaborative work.

Leadership roles are available.

Improve your productivity and efficiency.

Seek continuous improvement for your personal goals, businesses, projects, and more.

Teach others students and business professionals the same method, but only to your own level.
Before we get into the details and discuss why a Yellow Belt may be right for you, let's first define what a belt is.
Lean 6 Sigma uses belts instead of just using "level." A belt is a mixture of color and a word. This is a sign that you have reached a certain level, so there's no need to be alarmed by this as it follows the same pattern of karate belts (but not all) in terms of LSS.
Different people and companies use different colors and schemes to determine the starting or lower level of the method.
Some like to begin with the white belt and consider it an introductory level introduced in recent years. Although it exists, it is not considered the first level in international standards as it includes very basic information, and even if you complete it, you won't be able to obtain any benefits besides knowing what LSS is and how it works.
The yellow belt is a great way to start, as it can benefit both students and professionals, and they can also take part in projects immediately after they are finished based on the small roles they are prepared in.
Yellow Belt training will teach you the basics of the method. This training will prepare you to participate in projects and add value to your education and career. 
The best part is that it takes approximately the same amount of time as a white belt, and companies will be more inclined to hire you than someone who was trained on the first one.
What Is Our Yellow Belt Training Outline?
You need to keep in mind that training should only be offered by those properly trained in Sigma and not only at the level of a yellow belt but higher.
Additionally, not all companies issue certifications. Therefore, some certificates will prove to be more valuable than others, or you could waste time with companies that cannot provide you with one that will show your compliance with the methodology.
In comparison, our certifications issued at Lean Six Sigma Curriculum for Grand Rapids High School Students of Michigan are recognized not only in the United States but also internationally. 
Now, a yellow belt can usually be completed in one to two weeks, depending on how much training you have received online and whether you are able to attend classes in person. In short, it all depends on which option you choose and how much time you dedicate to this training based on your availability.
Students and professionals can take classes online and in person so they can have the best possible schedule without having to interrupt their day.
Regarding what you learn during this training, the following is the course outline:
DMAIC basics.

Data collecting.

Principles and concepts

Six Sigma's most valuable tools.

Report and measurement.

Terminology.

History of Lean Six Sigma.

What are Six Sigma and Lean?

How to work with LSS.

You will acquire problem-solving skills and decision-making abilities.

Learn how to create strategies for projects and responsibilities.
Obtaining a Yellow Belt Certification
To receive your Yellow Belt Certificate, you must pass at least one exam. This exam can be taken as soon as your training ends or a few days later. We need to ensure that you meet all requirements for certification and that you understand the methodology.
High school and college students have plenty of time to complete the process without feeling rushed. How we arrange classes and the day for the exam will be of benefit to business professionals as well.
Contact us for more information and to inquire about yellow belt training tailored to your situation, needs, and goals.